News
Epidemik, Moondance and Raindance team up!
2014 is looking to be a very busy year for Raindance. With Collaborations already announced with AWOL, Moondance, Epidemik and visiting the white isle itself, IBIZA in MAY and more to be announced in between, the Raindance crew are already busy preparing to keep bringing you award winning events.
On March 29th these three legendary promoters team up to give the ULTIMATE old skool lineup!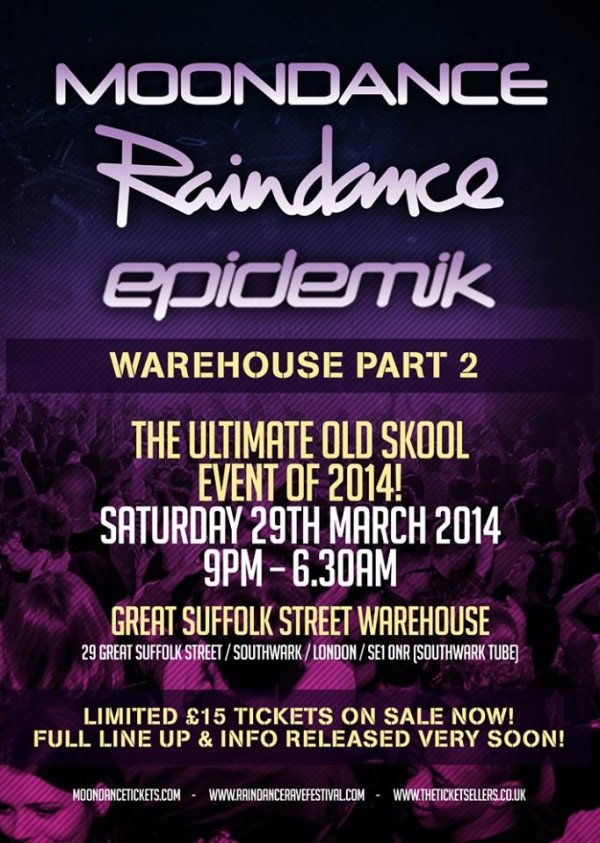 Tickets can be picked up now for £20 from http://www.raindanceravefestival.com.
---
Epidemik and Fusion – Back in Bournemouth
We haven't forgotten about you south coast ravers, and boy have you got a special event coming your way in April! The almighty FUSION return and are firing up the Old Fire Station in Bournemouth on 12th April.
With a legendary oldskool hardcore and jungle lineup, tickets are on sale now at £19.50. With the likes of Slipmatt, Ramos & Marley, Dougal, Vibes, Druid, and more in the Fusion main room, and with Epidemik hosting the history of dnb in room two with Kenny Ken, JJ Frost and loads more, plus a third room AND an afterparty, you'll still be feeling the effects of this one at Easter!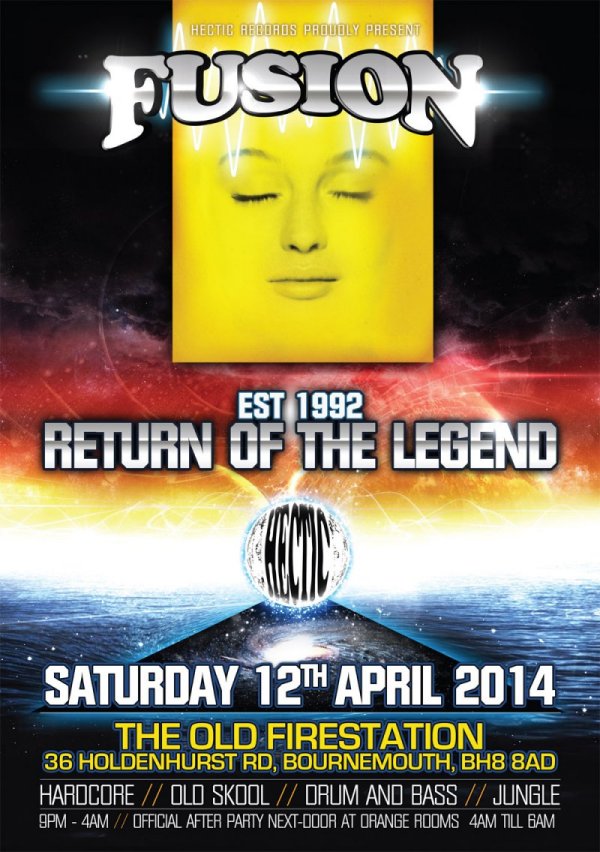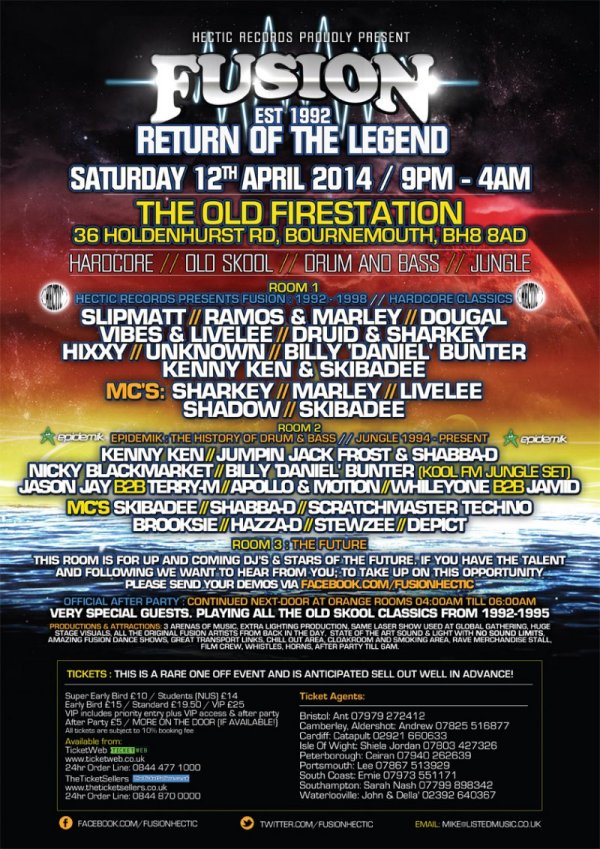 You can grab tickets right now from http://pulseradio.net/events/view/4666.
See you on the dancefloor!
Didn't find any related posts :(