18.11.16
FRIDAY 18th NOV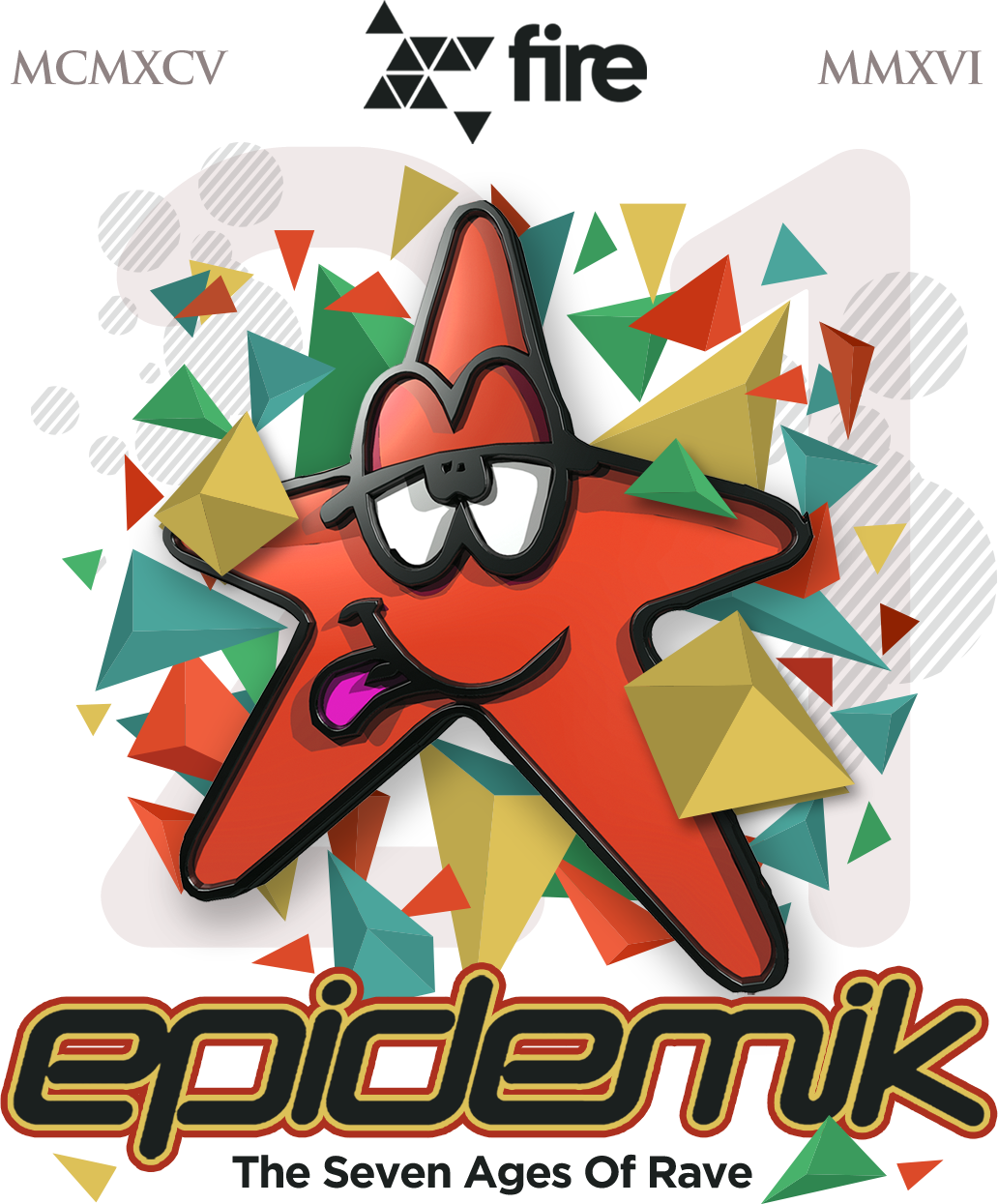 We invite YOU to join us for our massive 21st Birthday party Friday 18th November 2016 at Fire & Lightbox Complex, Vauxhall, London.
Leave your ego at the door and come and rave to "The Seven Ages Of Rave". A multi musical dance soundscape experience all under one roof 1988-2016, encompassing the full spectrum sounds of House, Hardcore, Jungle Drum & Bass, Garage & Breaks.
Epidemik was born out of the love of British Rave culture of the late eighties and early nineties from humble beginnings in a pub to eventually doing regular events at the legendary Oscars Nightclub on Clacton Pier of the infamous address of No.1 North Sea.

We would like to thank all the artists we have worked with, past and present epidemik street crew, production & venue staff, other event promoters & all the people we have worked with over the many years. And last but not least the ravers who make our scene what it is :))
See you at the front on the dancefloor !
To continue into our second decade of putting on crazy parties has only been possible with YOU the ravers making our parties what they are and we salute you and everyone who has been involved with our journey from parties at Oscars, 4Aces Dalston, Palace Ballroom Southend, Bagleys London, KOKO Camden, Ministry of Sound, Junction Cambridge, Area Vauxhall, The O2 at the Dome and hosting arenas at many other events, clubs & UK festivals.
OVER 80 ACTS ACROSS 3 ARENAS
Epidemik 21st Birthday Banger